Opting for trust
Whoever sails a Makma, sails exclusively and in style. With a Makma you distinguish yourself on the water; we strive for perfection and offer sloops in the higher segment. Our models stand out because of their luxurious appearance, high quality and finish, right down to the smallest detail.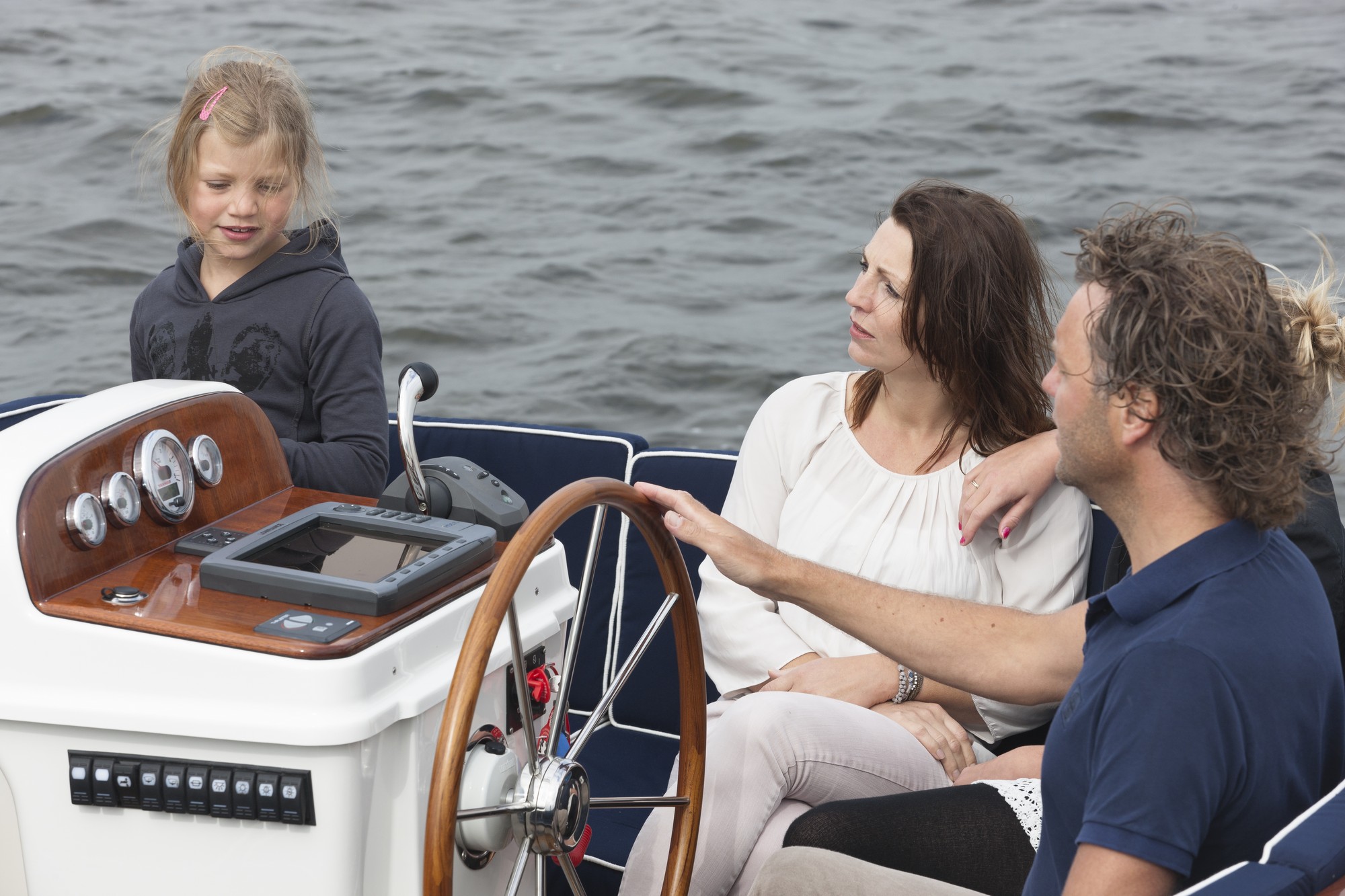 Experience our sloops in the showroom in Woudsend
Come and visit us in our 1500 m2 covered water warehouse and experience our models in the water. Our experienced sales staff will be happy to take you on a trial run and advise you about the possibilities. Plan your visit here:
New in the Makma fleet!
These stylish tenders are the latest addition to our fleet. The Makma Cayos 27 and 28; stylish design and exceptional comfort. With the flexibility of both fast and slow sailing, you are guaranteed a fantastic time on the water. More information about our latest models can be found here:
Working at Makma
With an enthusiastic and skilled team, we build luxury sloops and cabin boats.
At Aquatec Industries in Woudsend, we build the well-known sloop decks Antaris, Maril and Makma. With an enthusiastic and skilled team, we build luxury sloops and cabin boats from 5 to 11 metres. All our ships are built at our own shipyard in Woudsend. We are always looking for motivated colleagues, see our current vacancies here:
News and blogs
Aquatec Industries: interview with Klaas Schiphof

Aquatec Industries; the company behind the big water sports brands Antaris, Maril and Makma. Supplier Klium has written a piece based on an interview with our managing director Klaas Schiphof. Read the full interview on Klium's website, Toolbox.

End of year show in Woudsend

You are welcome to view and experience our beautiful sloops and cruisers. A snack and drink will be waiting for you. We look forward to seeing you on: Tuesday, December 27, Wednesday, December 28, Thursday, December 29 and Friday, December 30. We will be open from 10 am to 4 pm.

New winter storage hangar Aquatec

New winter storage hangar Aquatec Since May 2021 a lot of things are happening next to our current premises in Woudsend. A new winter storage hangar is being built. Thanks to this winter storage hangar, Aquatec will be able to carry out winter storage, new sloops and service & maintenance at one location in Woudsend…

Continue reading

New winter storage hangar Aquatec